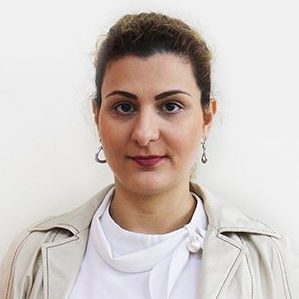 Stamenkovic, Milena
Name: Milena Stamenkovic (MA)
Profession: Psychologist and Psychotherapist
Nationality: Serbian
Language(s): Serbian and English
Degree(s): MA Psychologist
Country Licensed: Serbia
SIMHA Membership Status: Clinical Member
Services / Specialties: Children and adolescences and their families, parental support and family crises interventions, Cognitive Behavior psychotherapy for children and adults related to issues such as depression and anxiety disorders, anger and stress management and substance abuse
I have earned a Master's degree in Psychology in Serbia in 2006. and gained vocation Cognitive Behavioral Psychotherapist afterwards in 2013. I have been involved in different fields of Psychology in my country of origin ever since I finished my studies.
After my relocation to Shanghai in 2016. I started working as a part of Clinic team or professionals for Essential Learning Group, social enterprise dedicated to providing special education, developmental, behavioral and mental health services in Shanghai and Greater China. I feel very passionate about working with children and families in a diverse multicultural environment.
Prior my relocation to China I was working as Psychologist in Serbia for Social Services for 4 years, as a part of a Team for Children and Youth protection department. My job involved providing services for families and children with various problems such as behavior problems in school, antisocial disorders, criminal records, children with experiences of negligence and abuse, children whose parents going through divorce process, without parental care, in adoption process etc. and additionally served as a member of a crisis management team related to domestic violence and child abuse.
I have significant experience in field of addiction treatment as I was providing services included individual, family and group therapy and counseling, training an workshops related to prevention of addiction with teenagers and adolescences. Furthermore, I was providing counseling services for adolescents who were struggling with anxiety disorders, depression, low self esteem, communication problems, etc. using mainly cognitive behavior approach. I also had an opportunity to improve my knowledge in Psychology while with adults suffering with Psychiatric disorders and chronic conditions in a Hospital for Mental disorders.
Working Hours: By appointment
Fee Ranges:
Arrival Date/Departure Date:
Services / Specialties: Children and adolescences and their families, parental support and family crises interventions, Cognitive Behavior psychotherapy for children and adults related to issues such as depression and anxiety disorders, anger and stress management and substance abuse
 
Location: Puxi
District: Putup District
Work Address: No 19-20, Lane 209, Zhen Nan Road, Putuo District, Shanghai, China 200333
Phone: +86 2152066274 office or +86 4006129423 client hot line
Email: milena.stamenkovic@chinaelg.com
Website: http://www.chinaelg.com/about-elg/meet-our-staff/psychologists-counselors-behavior-therapists/milena-stamenkovic/