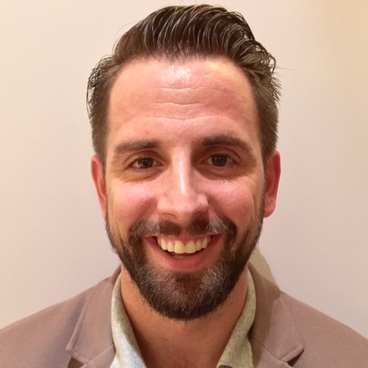 Balfanz, Nate
Name: Nate Balfanz (Psy.D.)
Profession: Clinical Psychologist
Nationality: American
Language(s): English
Degree(s): Doctor of Psychology, Clinical
Country licensed: USA
SIMHA Membership Status: Clinical
Services / Specialties Offered: Play therapy, individual therapy, parent-child relational therapy, family-focused therapy.
Relocating from Los Angeles, I am a clinical psychologist licensed by the state of California. My primary clinical focus involves providing comprehensive mental health services to children, adolescents, and families. Prior to practicing in Shanghai, I was employed as a postdoctoral fellow at Reiss Davis Child Study Center of Los Angeles, where I delivered mental health services for children and adolescents ranging from birth-18 years of age. I also maintained a consistent caseload of elementary school-aged children, teenagers, and their families through my private practice at Hoag Hospital of Newport Beach. Other previous clinical work includes dyadic therapies with mothers and infant children, classroom consultation for both pre-K and elementary age schools, research and clinical work with adolescents and young adults showing early signs of schizophrenia and psychosis, as well as educational therapy services for children struggling with learning challenges and behavioral/emotional concerns. To learn more about my training background and experience, go to http://www.drnatebalfanz.com (no VPN needed).
Working Hours: Mondays-Fridays, 9:00AM-9:00PM, Saturdays as needed. By appointment.
Fee Ranges: Contact for fee information.
Arrival Date /Departure Date: Arrived October 2014, in Shanghai full-time.
Specialties: Adolescent development, Family-relational issues, Early infant mental health, Evidence-based treatments, Trauma-focused practices.
Location: Puxi
District:  Jin Qiao, Minhang
Work Address:  American Medical Center, 888 Tianlin Lu, Building 1E, Minhang District, Puxi
Phone:  021-6485-7333 (Puxi)
Email:
nate.balfanz@amc-shanghai.cn